With Amazon Affiliate Marketing, you can earn up to $50 or more per day. You must have an Amazon Affiliate account and have a bank account. Let's know the full truth how Amazon Affiliate Program can earn from Rs.50000 to Rs.60000 of the month. Also Same Flipkart Affiliate Marketing to Join with and you can earn double of money.
What is Amazon Affiliate Marketing?
Amazon Affiliate is an Amazon's referral service. Anything you send to Amazon to the buyer and he buys that product from your link, then you get some commission from him.
Amazon can affiliate all products. This means that the product that is on Amazon's website will be able to affiliate them all. In this, you get the commissions up to 10% written by 1%, as the product is commissioned.
How to Start Amazon Affiliate Account / Marketing?
First you will need an email. If you have already registered on Amazon.in, then you do not need to create a new account. You must register the form for the Amazon Affiliate program.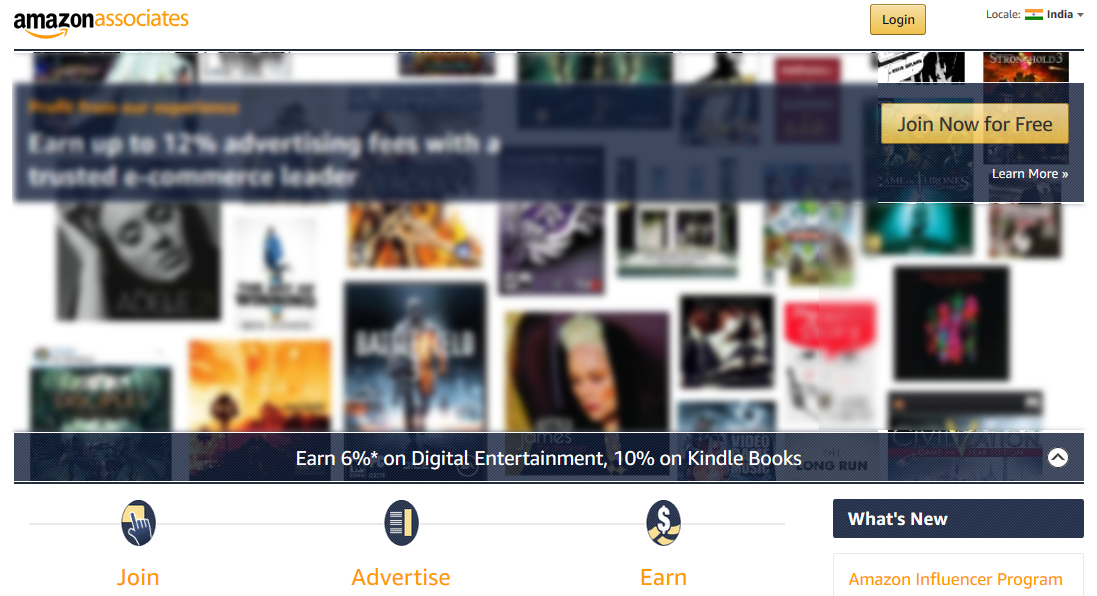 1. First open https://affiliate-program.amazon.in Then click on Join for Free.
2. First of all, fill in your account information like Creating Your Amazon Associates Account like name and address, phone number. For US tax purposes, are you a U.S. person In this you have to tick in No and press Next.
3. Now you will ask if you have a website or mobile app? How do you reach Amazon's product to people? If you have a website then write to him if you have a YouTube channel, then give him a link. And you do not even have it, so you can start it from Google Blogger for free. You can learn how to create a blog from here.
4. Now your profile will be created. Once all the details are checked and there is a correction, so go to back and correct it, and then press next.
5. Now your Amazon Associates Account is ready.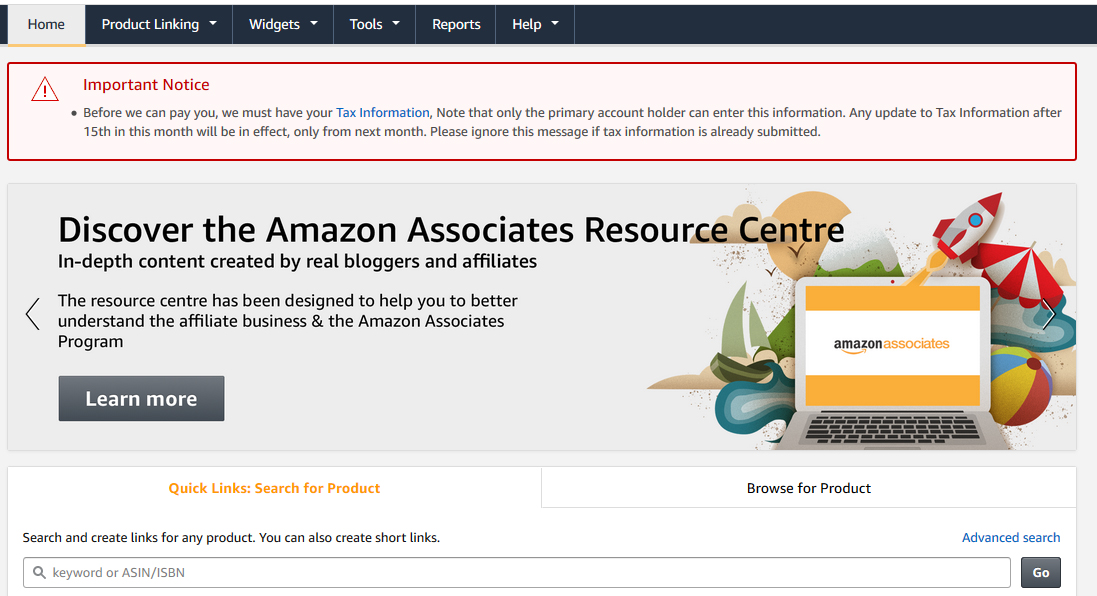 How to Start Amazon Affiliate Marketing?
If you are logged in to the site of Amazon Affiliate, then you should go to Amazon.in first to see the product that you want to link to Amazon Affiliate, which means share that product. For the example, you have to open a product that is: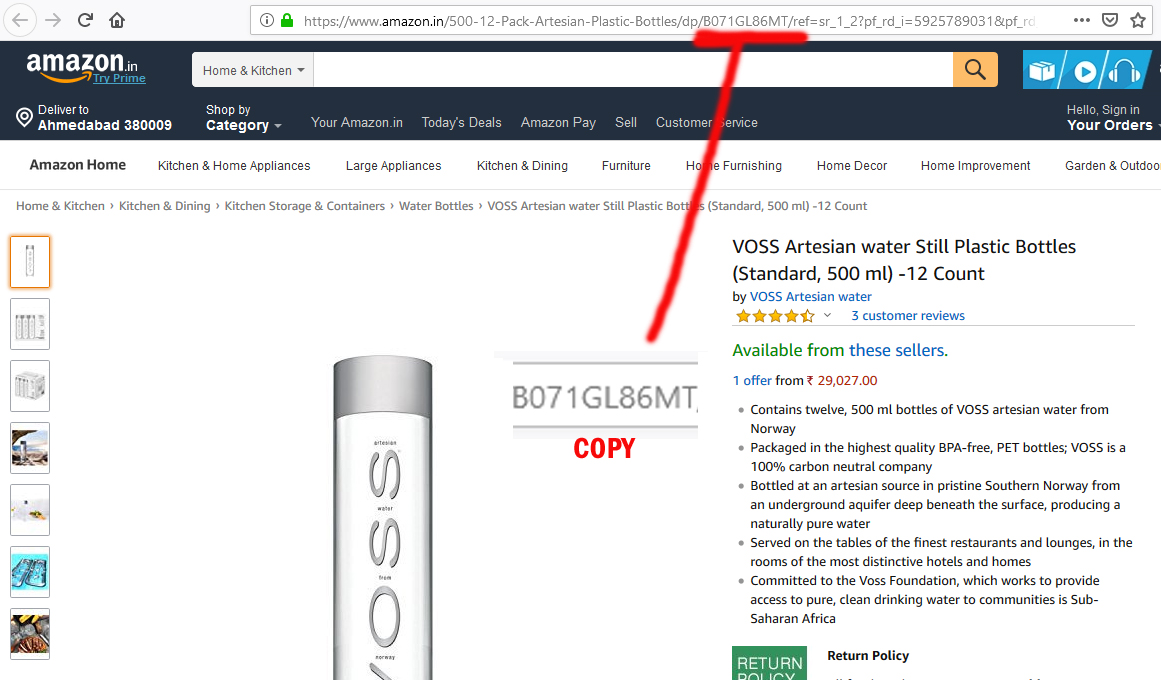 Now you will see in its link, so you will see its ASIN or the ISBN, by copying it you have to paste it into the Amazon Affiliate page, and press which to press.


The link you now have will be added to your Amazon Affiliate account. Now you have to share that link. Now anyone will open that link and buy that product, however much the commission of that product will be available in your account.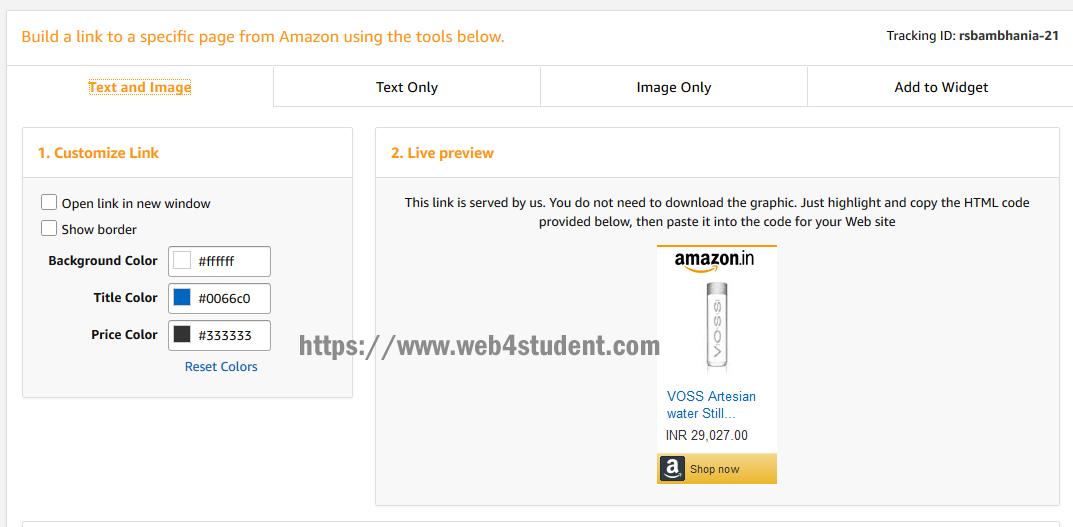 What is Amazon Affiliate Commission?
Associates Program Advertising Fee Schedule:
Product Category
Kindle Devices & eBooks
Consumer Electronics & Accessories (excl. Data Storage Devices)
Mobile Phones*
iPhone 7, 7 Plus, 8, 8 Plus
Mobile Accessories*
Televisions
Gift Cards
Bill Payments and Recharges
Apparel & Shoes
Health & Personal Care
Books
Music, Movies, Video games and Software
Cars, Motorbikes and Industrial Products
Toys and Baby Products
Watches
Jewellery (excluding Gold and Silver coins)
Gold and Silver coins
Home and Kitchen
Personal Care Appliances
Fire TV Stick & other Amazon devices
Luggage and Bags
Sports, Fitness and Outdoors
Office and Stationery
Musical Instruments
Grocery and Gourmet
Data Storage Devices
Major Appliances
Pantry
Tyres, Bicycles & Heavy Gym Equipment
Others
Fixed Advertising Rates
10%
4%
2.5%
2.5%
4%
4%
2%
2%
9%
8%
8%
5%
8%
9%
9%
8%
0.2%
9%
8%
10%
9%
9%
8%
8%
8%
2%
5%
8%
2.5%
10%
NEW: Mobile Phones at 1% Fixed Advertising Fee
The Program's standard advertising fee structure is described in Table 1. The advertising fee rates you may earn will vary depending on the category of Products that are shipped, streamed, or downloaded (as applicable) in a given calendar month that constitute Qualifying Purchases. We will determine the classification of Products in each category set forth in Table 1 below or otherwise described on this page.