2019 has become the year of music for India. Why? After the Spotify launched here a few weeks ago, YouTube has launched YouTube Music of the Music Streaming Service. Although this service was launched on YouTube in June last year, but this service has just begun in India. In addition to English and Hindi, YouTube offers 9 regional languages ​​of music such as Gujarati, Marathi, Bengali, Tamil, Telugu, Punjabi, Kannada, Bhojpuri and Malayalam. In addition to music, like Amazon, YouTube has also launched its YouTube premium service in India.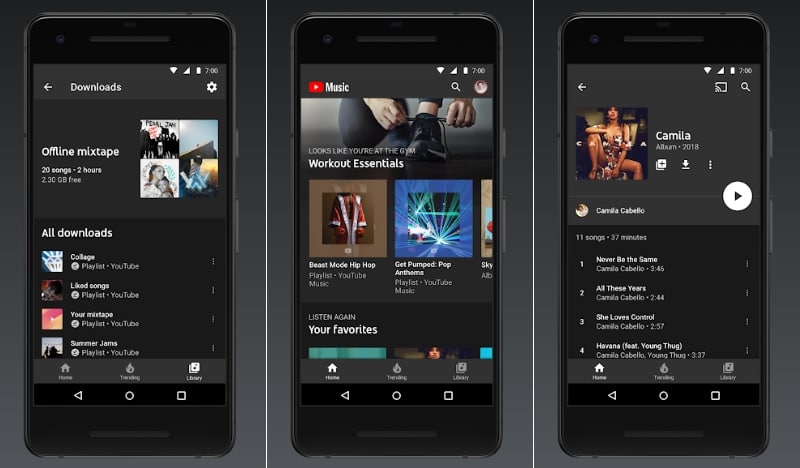 YouTube Music Service
YouTube Music offers some extra features These include live YouTube Music in music, incorporating official albums, music remixes and covers songs. In this, you will see ads as you can now see in all YouTube videos.
Now YouTube Music claims the edge between its competition, it offers all kinds of music in one place. Whether it's a video that we always know for YouTube Video, or as an official album we expect to hear a music, YouTube Music will enable you to follow live music performances. These live programs will be beneficial for them.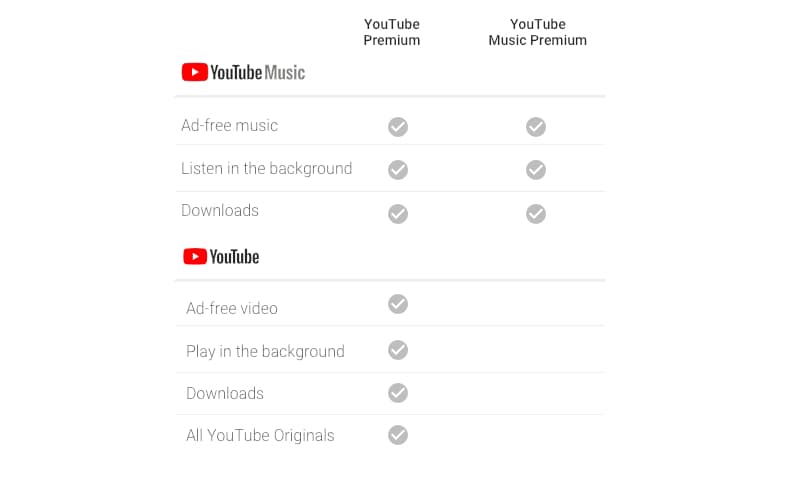 Features of YouTube playlists offer a mix that makes different music available in a wide range. As you might imagine, collecting playlists from the weekend and good music for your daily commute. There are lists according to each situation, which you might find yourself.
You can give a list of artists and music tracks that you can enjoy on YouTube Music, you can also search for them using all the familiar YouTube searches. After all, YouTube is the second largest search engine, the second after Google. You can try searching for songs using songs associated with the song along with the lyrics.
While Taylor Swift's questions for 'Starbucks lovers' Blanc Space, such examples are 'Drive from Mumbai to Goa' which affect a dead end. When you connect Aamir to the query you get some familiar results.
Download for offline YouTube Videos & Songs
We know that with the features of any premium service, such as you have the ability to download background. Play along with track play, iTunes also works well on the iPhone. For a better experience, you use the YouTube app instead of the browser on your smartphone.
YouTube Premium Service
Aside from music, there is a huge video content pool available on YouTube with original movies and series. This service starts at Rs 129 per month. YouTube ad-free original programming only to provide the experience. Family plan starts from 189 rupees per month, which allows to use 6 members in the family.
YouTube constantly tease with ads on the videos you watch. The premium can only be your answer is Ad-free experience. Looking at access to premium original content, YouTube premium is similar to finding the world's most popular video search and search engine for a new side.
We can see the comparison of Spotify, Apple Music and Youtube Music here.
YouTube from all of this
Looking cheap at all.
| | | | |
| --- | --- | --- | --- |
| | Spotify | Apple Music | YouTube Music |
| Price (Monthly/Yearly) | Rs 120 monthly & Rs 1189 yearly | Rs 120 monthly & Rs 1200 yearly | Rs 99 per monthly |
| Student plan | Rs 59 monthly | Rs 60 monthly | NA |
| Family plan | NA | Rs 190 monthly (6 users) | Rs 149 monthly (6 users) |
| Offline | Yes! Available | Yes | Yes |
| Platforms | Android, iOS, PC, Mac, Linux, Chromebook, web | Android, iOS, Mac, Windows (iTunes) | Android, iOS, web |
| Video | No | Yes | Yes |
| Quality | 320kbps | 256kbps | 256kbps |